Online Portal Overview
The Online Portal is an easy, fast, and secure way to pay rent and other charges online, view your payment history, and submit maintenance requests. Access your Online Portal from any mobile device.
Video Overview
This video demonstrates how to navigate the Online Portal and how to use all of the features included.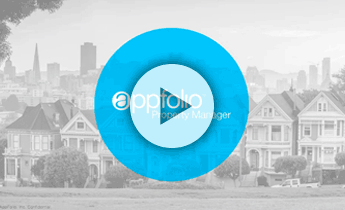 FAQs
I made a payment online by mistake. How do I stop the payment?
You must call your bank and issue a stop payment. Neither AppFolio or your property manager has authority to gain access to your Online Portal or bank account to stop the payment on your behalf. The same is true for an auto payment that has processed for the month.
Can I edit or delete my scheduled auto payment?
Auto payment details are displayed on the Home or Payments tabs in the Scheduled Payments section. Click Edit in this section to change the payment name, amount or account information. To change the date the payment is processed each month, click Delete, then return to the Home or Payments tabs to create a new auto payment. Click Delete to remove the auto payment completely.
Can I delete my saved bank account or credit card?
Yes. Click the Account Profile tab, then in the Saved Payment Methods section click the Delete button. If the Delete button is grey (not red), this payment method is currently used for an auto payment and you must first delete the auto payment.
Is there a fee to make payments online?
eCheck payments are free to you, but there is a non-refundable online portal convenience fee for a Credit or Debit card payment. This is in place to comply with current card network regulations. You are notified of the fee amount when you select the Credit or Debit card payment option, and are given the option to switch to eCheck.<